Cubicle Bedding
Our Cubicle Bedding
At P.H. Winterton and Son, we understand how important the comfort of your cows is regarding the quality of the dairy they produce. If your cows are uncomfortable in their living space it can have serious effects on their health which can, in turn, lead to their maintenance being disrupted. We take pride in producing the best possible cubicle bedding that will prevent this from happening and that will guarantee to result in your cows being healthy, happy and able to produce dairy without being interrupted by illness, injury or distress.
At P.H. Winterton and Son we offer two types of  bedding: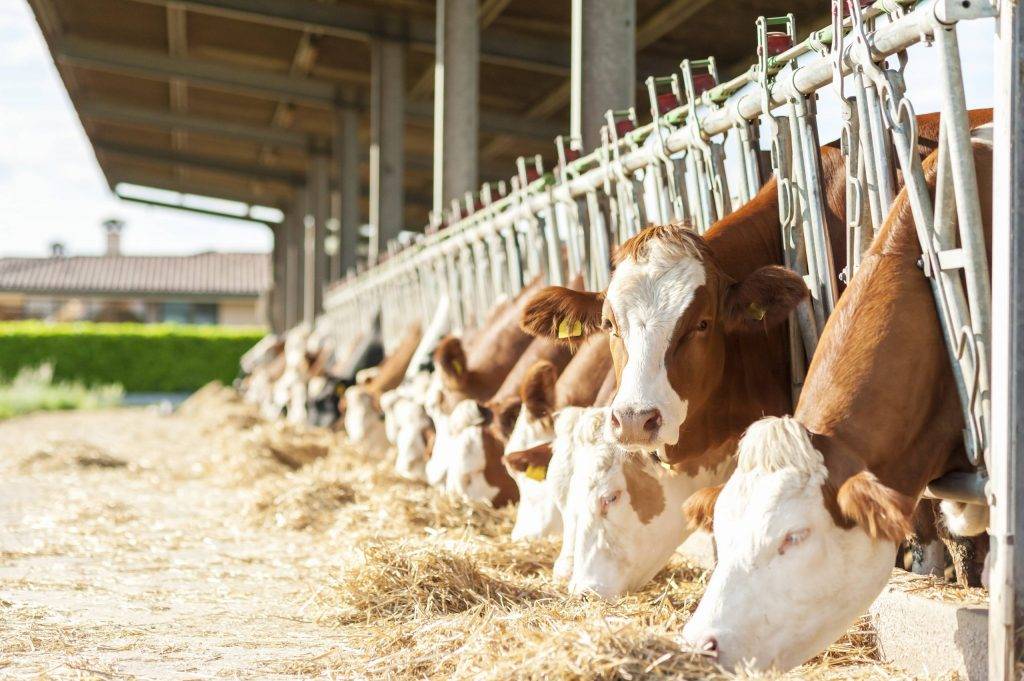 Soft Dust Cubicle Bedding
Our Soft Dust cubicle bedding is made from 100% softwood that's kiln-dried and made to the highest of standards every time. Soft dust bedding guarantees a comfortable, hygienic environment in your cubicle and a safe place for your cows to sleep. The main priority is to ensure your cow does not suffer from abrasions of the udders or legs as this would significantly reduce the quality of their dairy production. Regular observation of your cow's legs to check for hair loss or abrasions is necessary to prevent this, however, with our soft dust bedding the risk of this occurring is massively reduced.
This choice of bedding is also thermally insulated and has excellent traction, making life easier for your cows and for you. This cost-effective bedding is sure to give brilliant results, not only in its affordability but also in its long term benefits; the soft dust bedding will reap fantastic results for your cow's happiness and productivity.
Our Soft Dust can also be used as animal bedding in dog kennels, catteries and stables, or for poultry bedding.
Agri Dust Cubicle Bedding
Agri Dust sawdust is now the most popular brand of sawdust in the UK because of its high quality and consistency. The grains are screened to 3mm or less, leaving minimal chance of abrasion or illness caused by animal bedding developing. It's extremely convenient as it's easily spreadable and therefore also easy to clean out, so you are investing in a product that will not only provide the best environment and cubicle bedding for your livestock but also one that will reduce your workload.
Zebra Fibre Animal Bedding
Here at P.H Winterton and Son, we have also recently started stocking Zebra Fibre bedding, which proves extremely popular as bedding for cows. Zebra Fibre bedding is stocked in 48-60 bales per pallet and are stored in all weather bags ready to purchase.
Caring for your Cows with Cubicle Bedding
One of the most common diseases in cows is mastitis which affects the udder. The best way to prevent this sort of infection is clean bedding; especially during milking and right after. Our soft dust cubicle bedding is designed to prevent abrasions of the udder and legs.
Cows that aren't comfortable will often become distressed which leads to poor quality dairy being produced. A survey from the Farmer's Guardian revealed that 80% of the population regularly consume milk so making sure you're delivering the best dairy is crucial.
Remember cows spend on average 14 hours a day lying down, which means their bedding needs to be in excellent condition. Lyding down is important as it allows blood to circulate through the udder; increasing milk production.
Find Out More About Cubicle Bedding
We not only supply our cubicle bedding in Somerset, but we also provide bedding in Gloucestershire, Worcestershire, Staffordshire, Derbyshire, Cheshire and Nottinghamshire!
For more information on any of our bedding, please do not hesitate to contact us today.