Animal Bedding Guides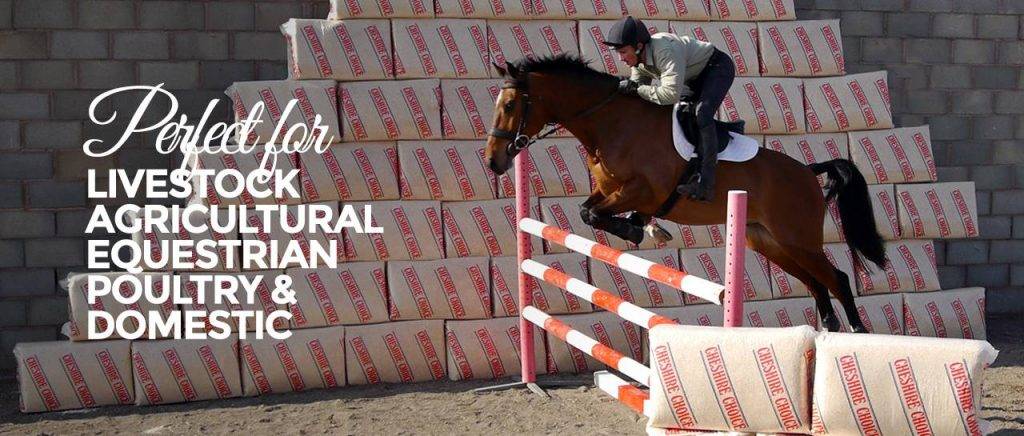 At P.H. Winterton and Son we are one of the leading providers of animal bedding, sawdust and shavings in the UK. With over 50 years of experience, you are guaranteed high quality animal bedding that you can rely on time and time again. For information on the types of animal bedding that we supply here at P.H. Winterton and Son, please follow the links below:
At P.H. Winterton and Son we believe that the three most important factors to take into consideration when producing animal animal bedding are comfort, cleanliness and absorbency. For this reason, we guarantee that all of our animal bedding has these three qualities. We pride ourselves on producing high quality animal bedding.
If a cow is uncomfortable in its living environment, their natural maintenance will be disrupted. At P.H. Winterton and Son we understand the implications of this and take pride in ensuring that we produce only the best cubicle bedding possible to ensure that your cows are healthy, happy and able to continue producing dairy without illness, injury or distress.
Here at P.H. Winterton and Son we aim to provide you with high quality shavings that make for cosy, warm and dry equine bedding whilst also maintaining the affordable, economical factors that are so important to us and to you.
Horse bedding in Derbyshire is extremely popular for us, and we are known for having the best supply of animal bedding for equine sectors. Read more about what we can do for you if you're based in the Derbyshire area.
We are known to have some of the best horse shavings in Derbyshire due to the amazing features and benefits of our stock. It can also be used as biomass fuel! Take a look at this guide for more information.
We've been supplying poultry bedding in Staffordshire and surrounding areas for over two decades we can offer a range of materials and solutions for your bedding needs.
Our poultry bedding in Derbyshire is uniquely designed to give poultry animals a comfortable place to lay eggs, grow, and feel happy. To find out why we have one of the best supplies of poultry bedding, take a look on our guide.
Looking for the best supply of poultry bedding in Cheshire? We have just what you're looking for at P.H. Winterton! Browse through our website and discover what we can do for the poultry production.
With over 50 years of experience we are reputable suppliers of sawdust to the dairy industry. We understand how important it is to ensure that sawdust is of a high quality and that it does not create any health problems for the cows such as abrasions to the udders. For these reasons, we guarantee to produce an excellent quality of sawdust that you can rely upon to be safe and hygienic.
At P.H. Winterton and Son, we offer a selection of multi-purpose shavings which also guaranteed to offer comfort, cleanliness and optimum hygiene to your livestock or industrial environment.
If you need biomass fuel in Staffordshire, look no further. We pride ourselves on supplying Grade A P16 and P35 biomass fuel which is perfect for use as animal bedding, fuel or even mulches.
We supply some of the best biomass fuel in Cheshire using grade A wood. This product is guaranteed to be free from harmful contaminants and is ideal for animal bedding. It can also be used for power and heat on industrial sites!
The demand for biomass fuel in Nottinghamshire is constantly increasing. We have fantastic biomass fuel designed to be solutions for animal bedding, power, heat. Our supply is reliable, sustainable, and renewable – guaranteed to be an environmentally friendly source of fuel.
The need for sawmill waste collection in the Midlands has grown massively over the years and we will collect any residue and put it to good use by creating high-quality animal bedding and biomass fuel!
Our sawmill waste collection service in the North service travels as far up as Durham, serving most UK major cities such as Manchester Leeds and Liverpool. Find out more here.
In addition to operating in the North of England and the Midlands, P.H. Winterton provide sawmill waste collection services in the south, heading as far down as Dover and Cornwall (depending on accessibility, get in touch to confirm)