Zebra Fibre Animal Bedding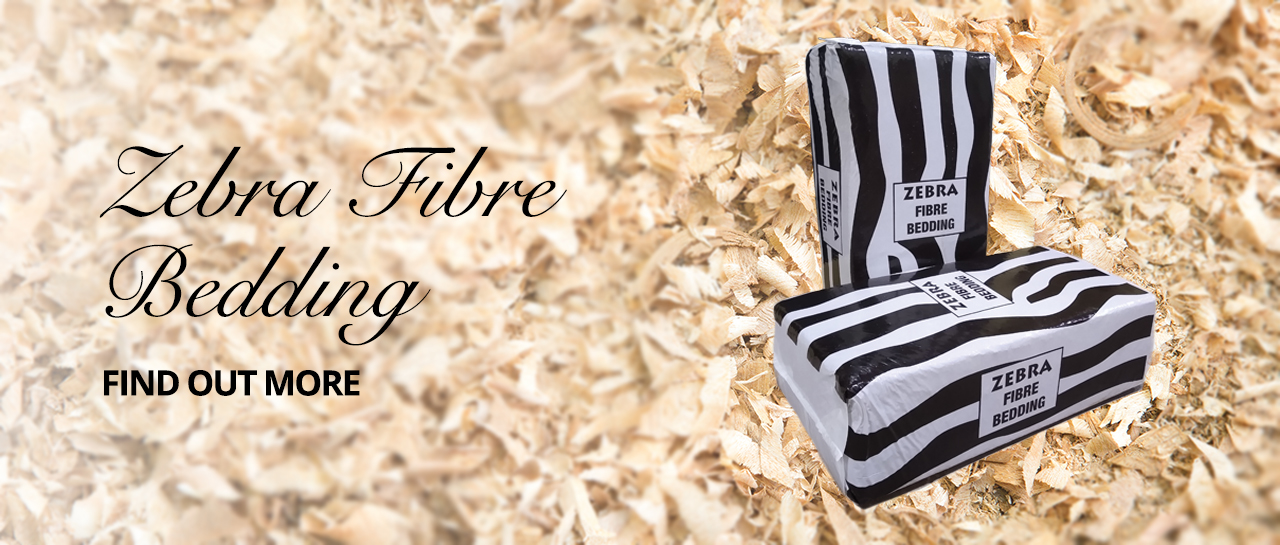 Become a stockist of Zebra Fibre Animal Bedding call 01538 703876
P.H Winterton and Son are proud to stock Zebra Fibre bedding, which is extremely popular as equine bedding and poultry bedding and in industrial sectors. This type of bedding is extremely absorbent with minimal wastage upon cleaning out.
Because of its absorbent qualities, this makes it easier to clean the bedding area when it is ready for a new set.
We stock Zebra Fibre bedding in 48-60 bales per pallet in all-weather storage bags and dust is extracted which is better for your horses and animals respiratory system.
Only the Best Animal Bedding from P.H Winterton and Son
P.H Winterton understands the link between the wellbeing of your animal and the quality of the bedding products they require. By choosing poor quality soft dust bedding can lead to abrasions of your cow's udders, which lead to health problems for your cow's and their production. This is the reason why we only provide the best animal bedding on the market, to keep your animals as happy as they can be. Our high-quality bedding will also help to keep your horses healthy, and ready for your next race.
Get in Touch Today to Order or become a stockist of Zebra Fibre Animal Bedding
For over 60 years, P.H Winterton and Son have been the leading provider of animal bedding and as a family-run business, we understand the needs of our customers and pride ourselves on creating long-term relationships with everyone we work with.
We are renowned in the equestrian market and also sponsor the Royal Windsor horse show and the Olympia horse show.
If you would like to know more about Zebra Fibre animal bedding or would like to place an order, please contact us today. Our team of animal bedding specialists will be more than happy to help and offer advice on everything you need.
We also offer Cheshire Choice and Economy Bale equine bedding; meaning you will have plenty of variety to choose from!