Horse Shavings in Derbyshire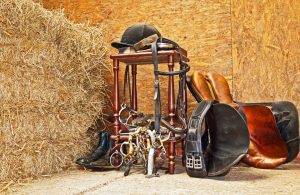 Looking for the best supply of horse shavings in Derbyshire? You have come to the right place here at P.H. Winterton! With nearly 60 years' experience in the equine and horse bedding industry, we know what it takes to give you a product that is beneficial to both yourself and your animals, along with being affordable and easy to manage.
Because we have perfected our range over the years, we are known for having the best supply of horse shavings on the market, and we currently have two choice that we guarantee you're going to love.
Everything You've Always Wanted from Horse Shavings in Derbyshire
Lets start with our premium brand, the Cheshire Choice horse shavings in Derbyshire. Designed with some truly impressive features such as a double dust extraction system, regulated hygiene levels, and a fantastic temperature adjusting quality, this bedding has everything your horses need to remain their health and happiness.
Since these shavings are made from 100% soft wood, this horse bedding stays dryer for longer and remains a comfortable place for your horses for a longer period before you have to clean out – meaning you will save money in the long run!
Another fantastic option that we have that's slightly cheaper however still has many benefits is our Economy bale… This product is a mixture of hard and soft wood, so it can be used with rubber mats and your horses are sure to have a thick and cosy bed to relax on… Just like the Cheshire Choice horse bedding, its temperature neutralising, double dust extracted, and easy to clean – one of the best horse shavings in Derbyshire!
Need to Know Anything Else About Our Horse Shavings in Derbyshire?
If you are asking yourself what makes our service for horse shavings in Derbyshire so special, then you will discover why once you have tried these amazing products! To make experience with us even better, you can have a choice of how many you'd like to be delivered at one time for example one 1 or 14 – contact us today and we can even put up outdoor storage for you to keep it in!
If you decide you want to put any waste horse bedding in Derbyshire into good use? Take advantage of our biomass fuel service and save money for your home, business, or farm.